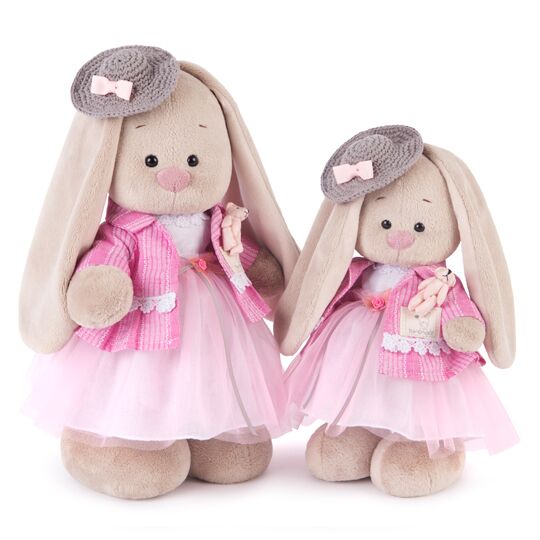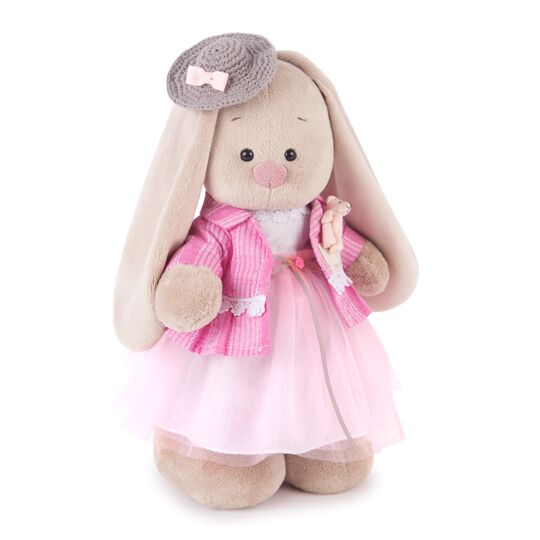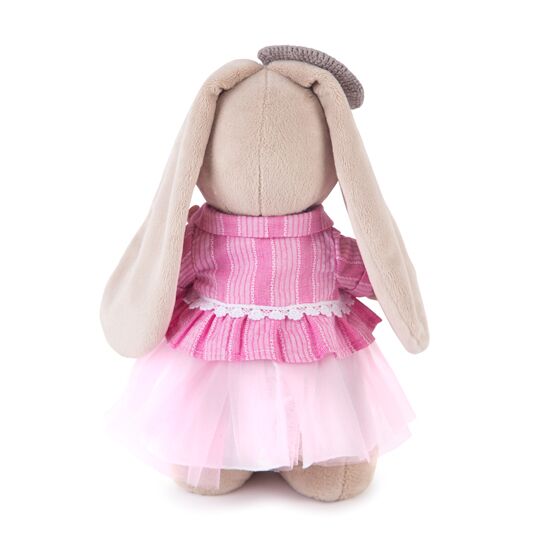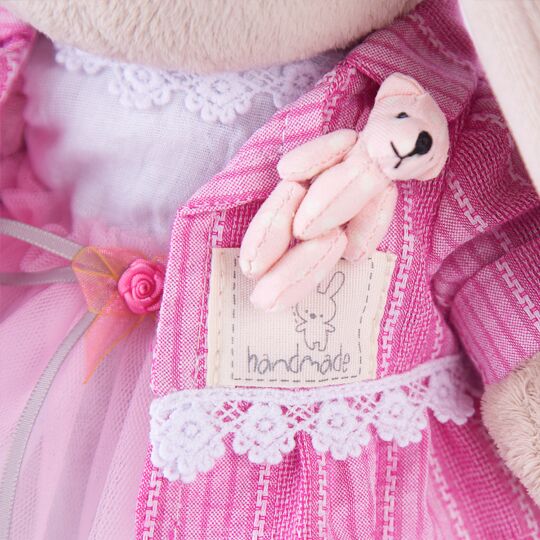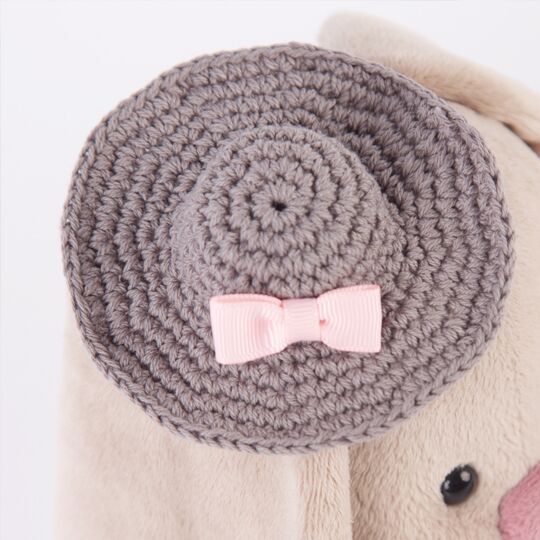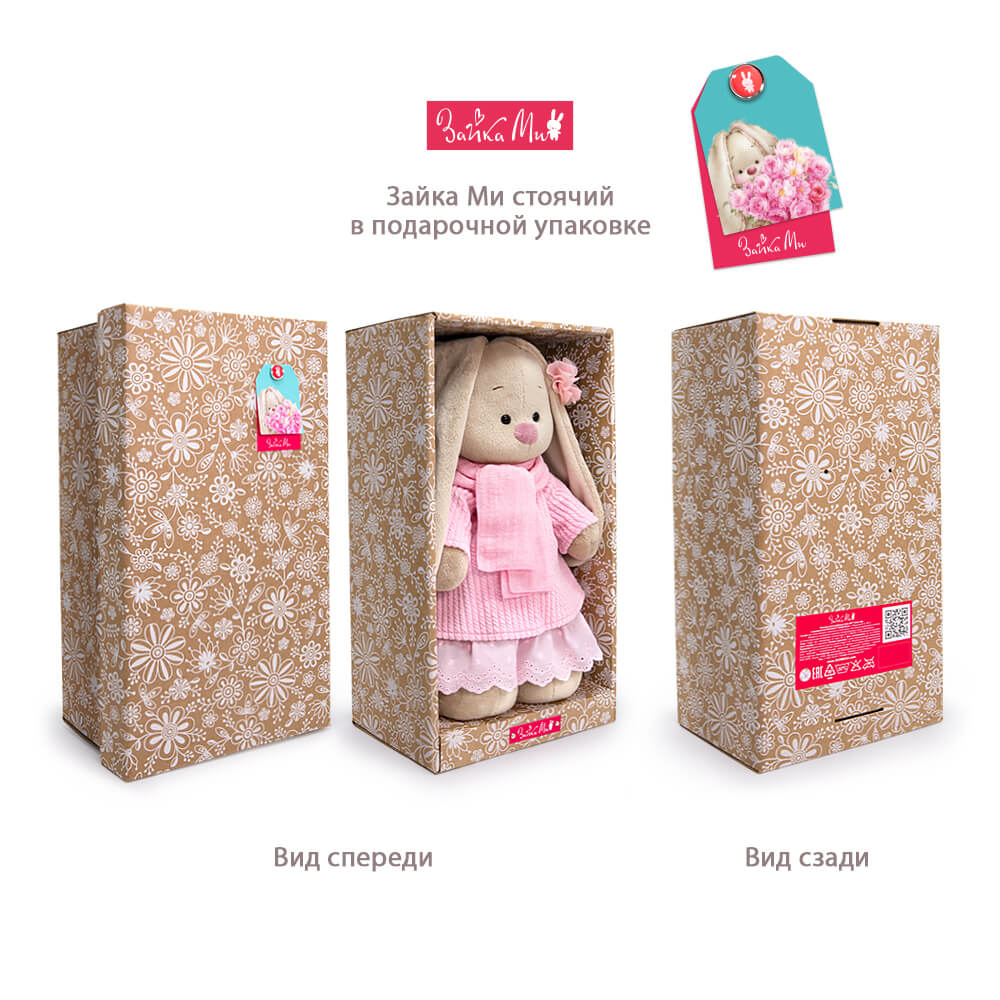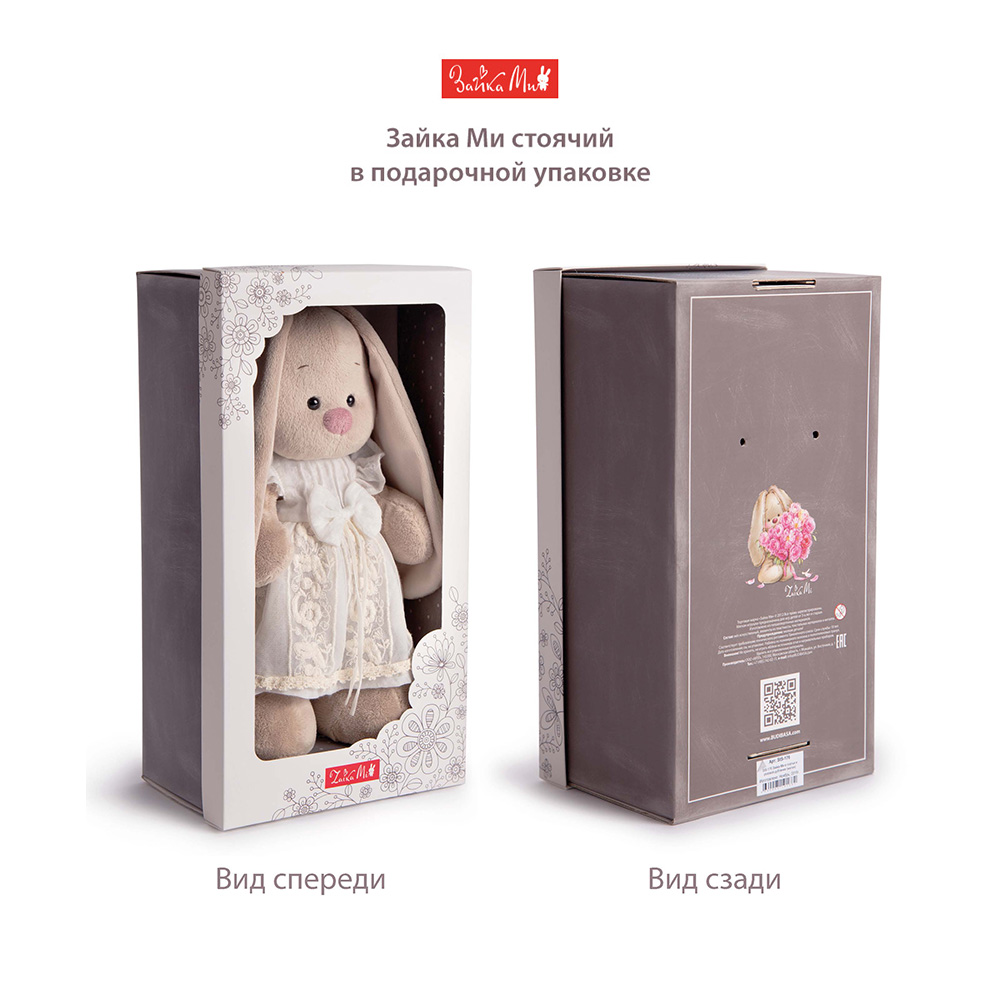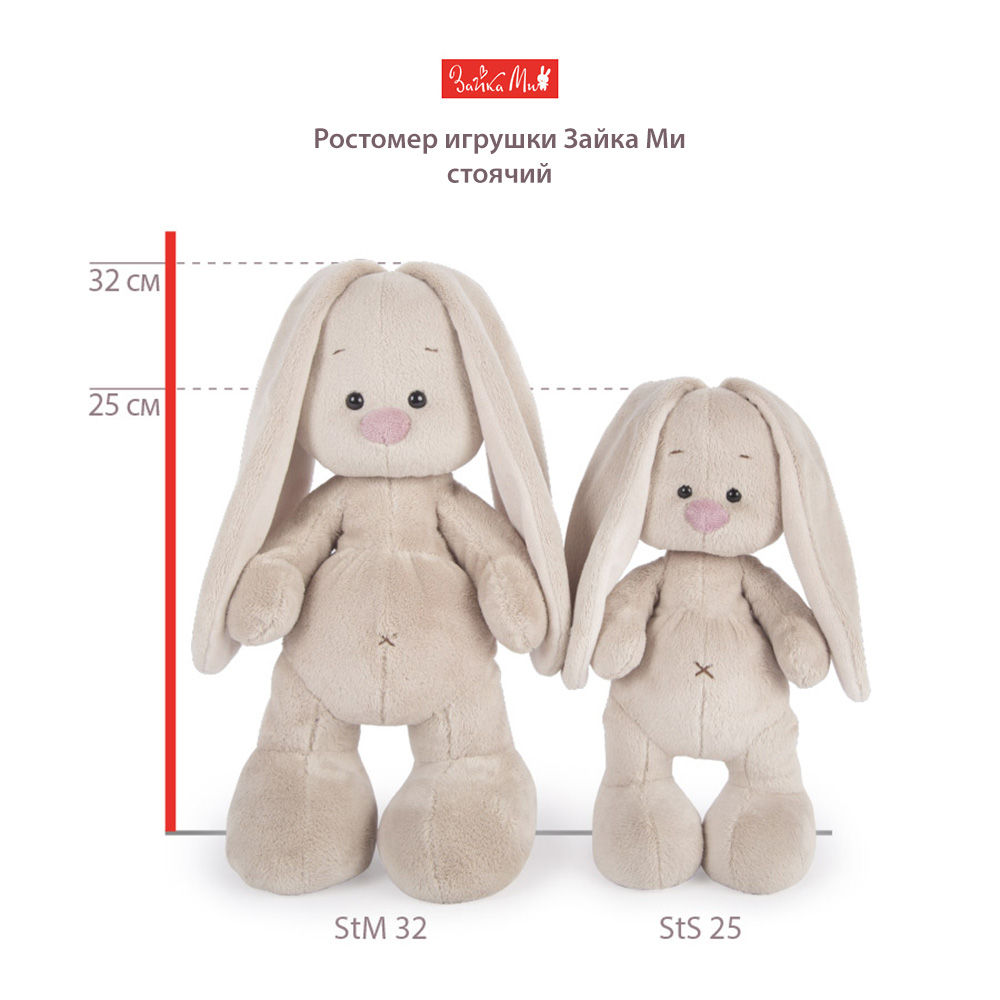 Light, airy set in a pink haze color. Cotton jacket with a turn-down collar and white lace trim at the waist. Dress made of the finest crinkled white cotton with an overskirt made of pale pink mesh. The skirt is decorated with a narrow gray ribbon bow and a small rose on an organza ribbon. On the jacket is a brooch in the form of a cute bear, hand-sewn from pink cotton. There is also a designer patch on the jacket. On Zaika's ear is a crochet hat made of lilac-gray cotton threads, decorated with a pale pink rep ribbon bow.
На сайте budibasa.com представлен весь ассортимент продукции BUDI BASA, начиная с момента выпуска первых игрушек, с 2011 года.
Приобрести игрушки, аксессуары и сувениры в розницу Вы можете в
магазинах наших партнеров
.