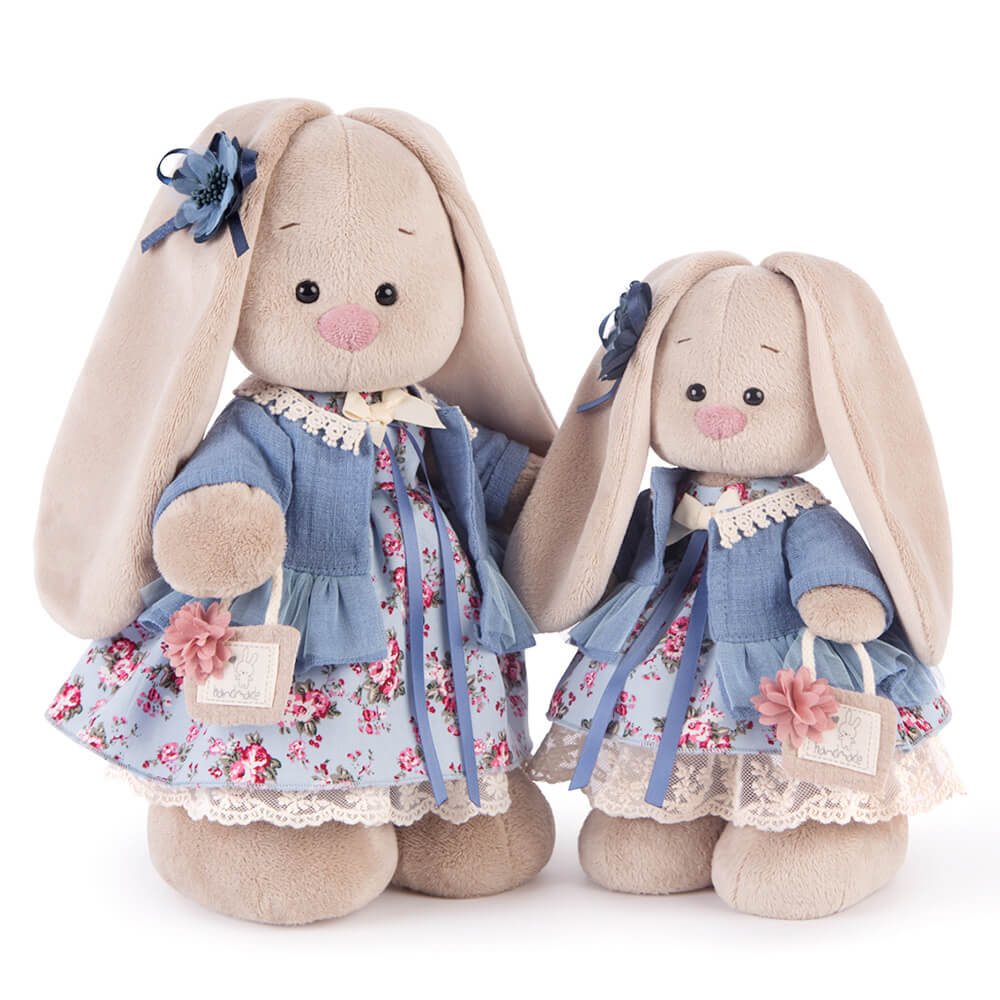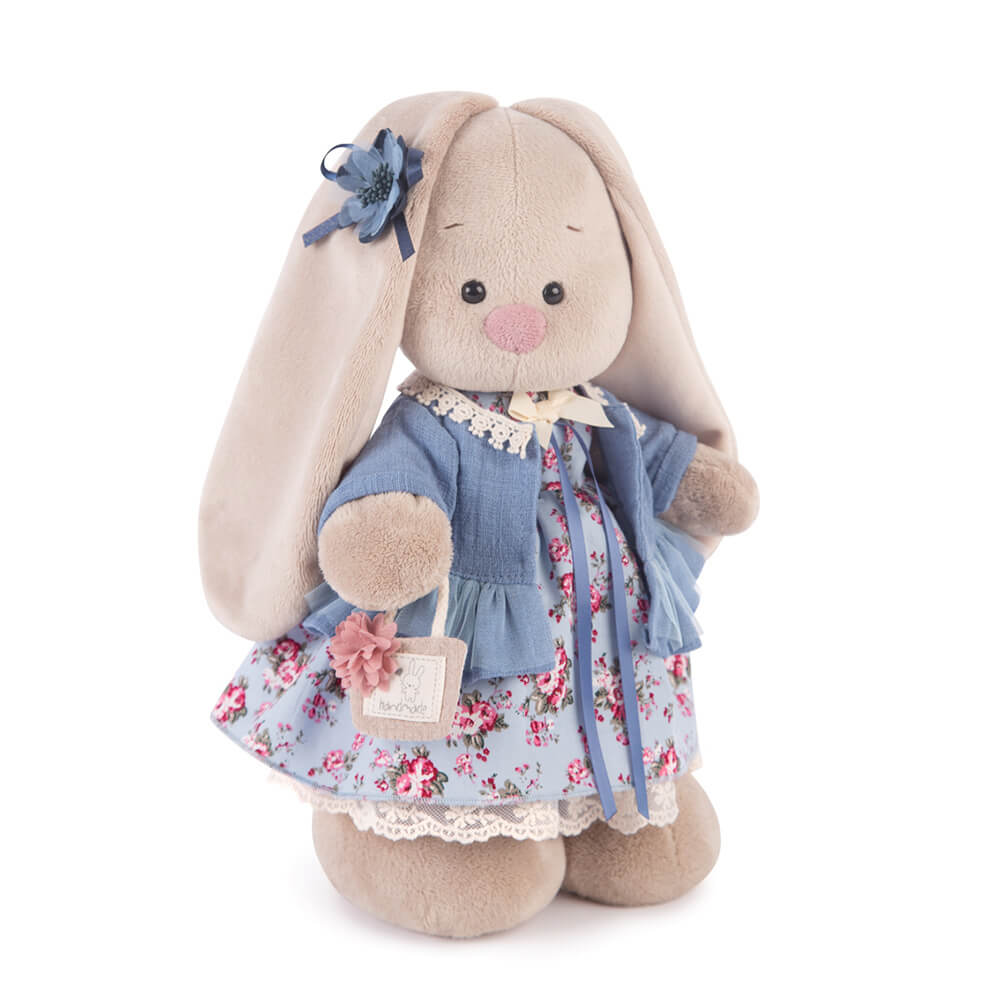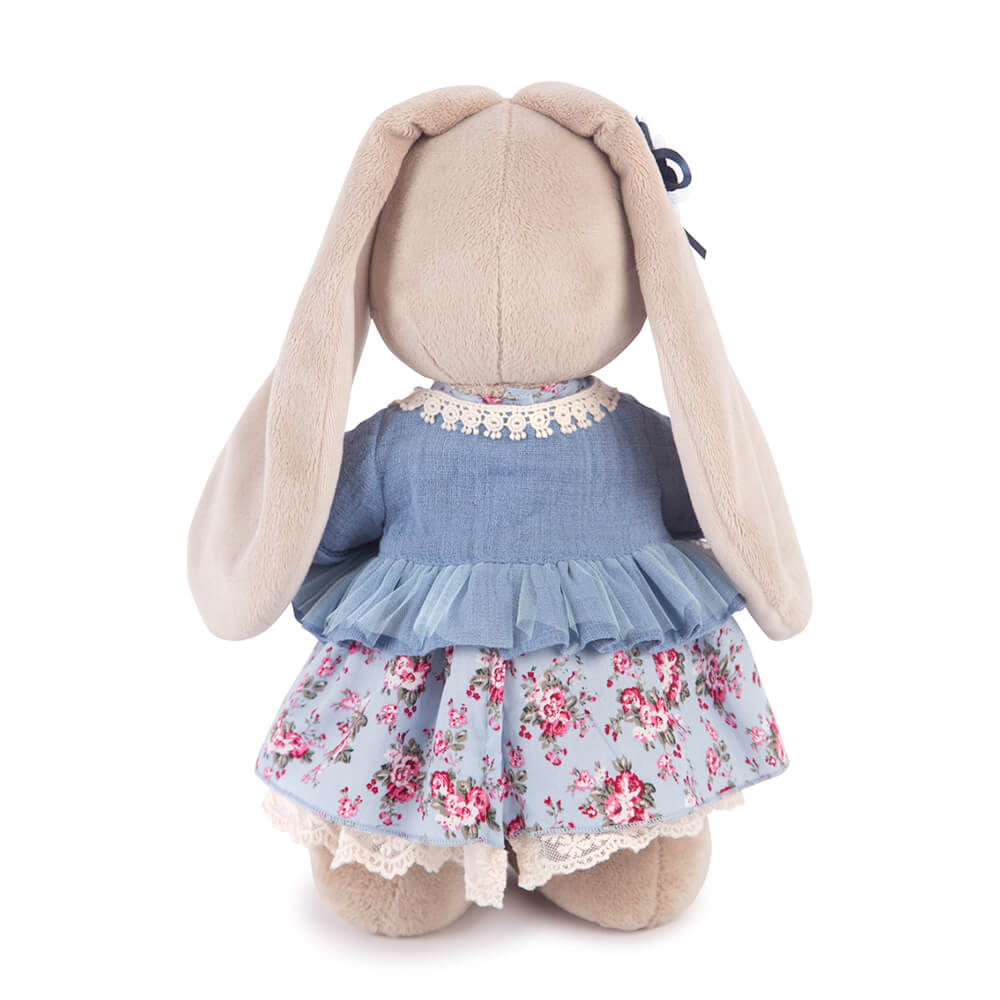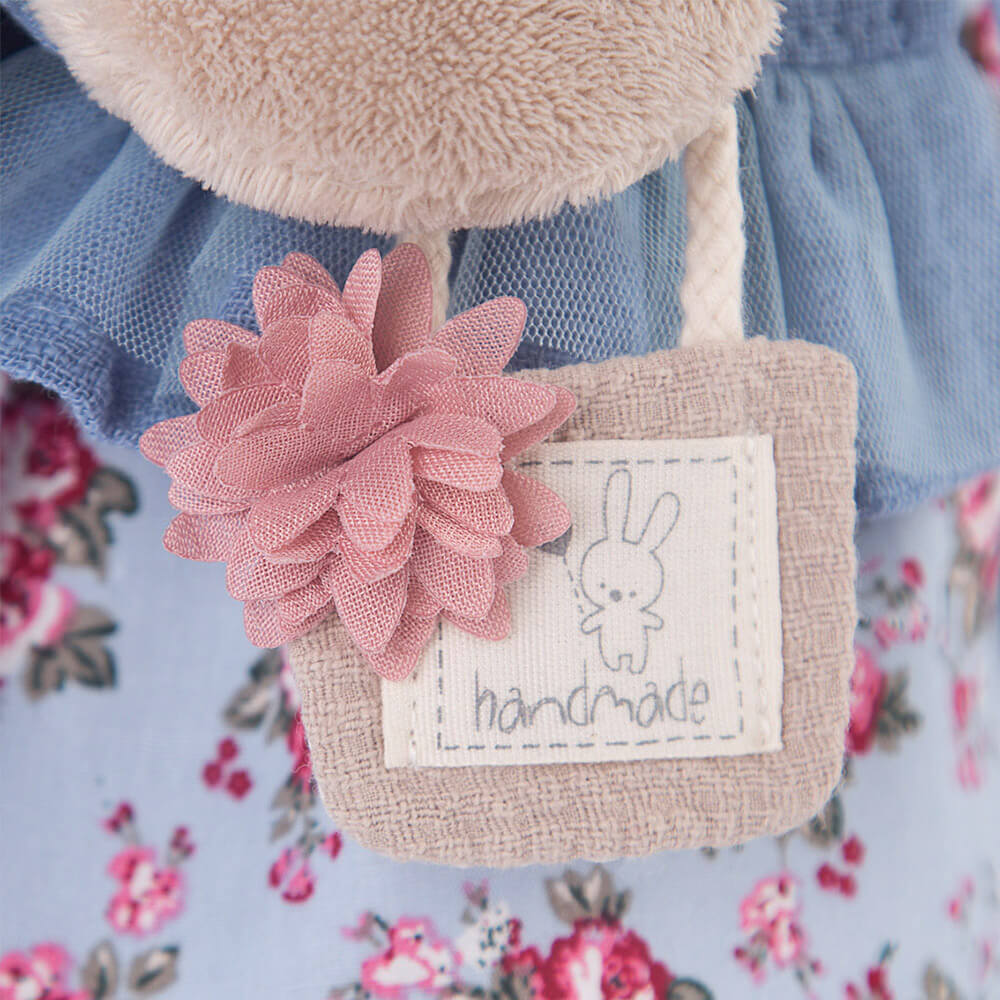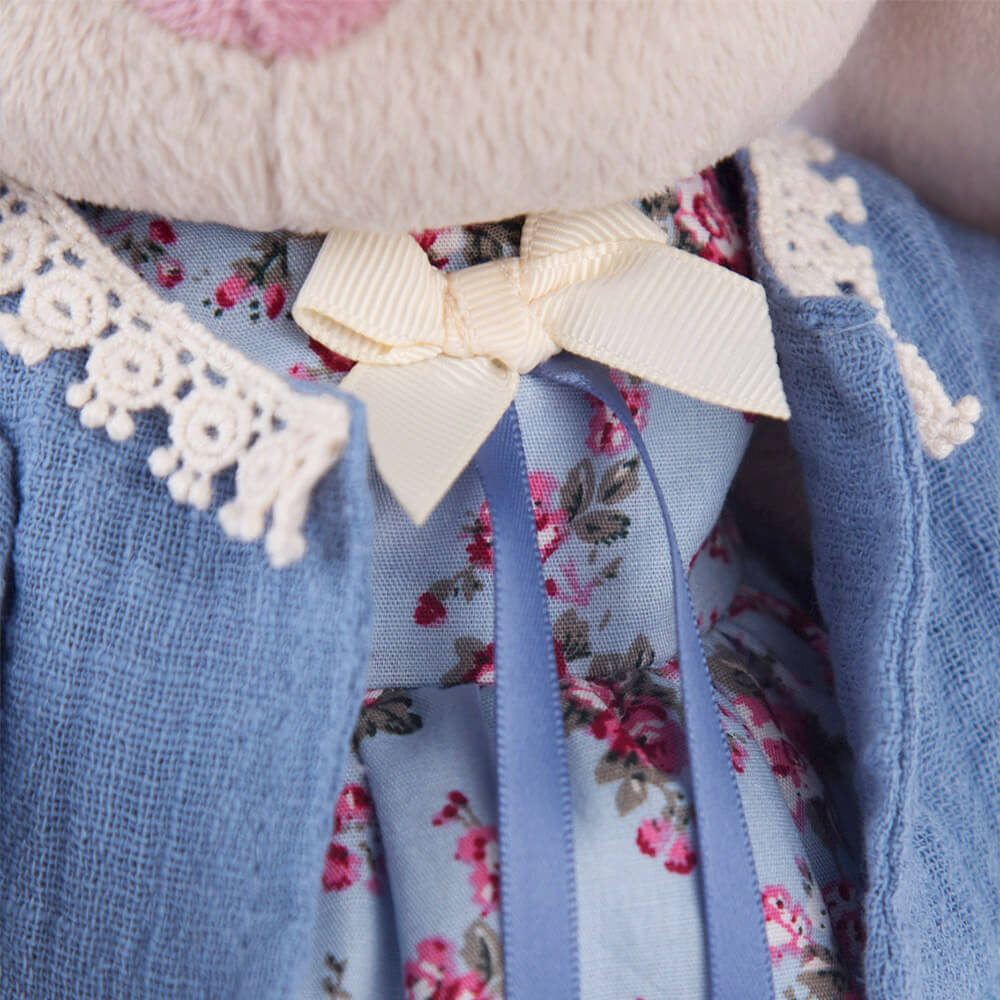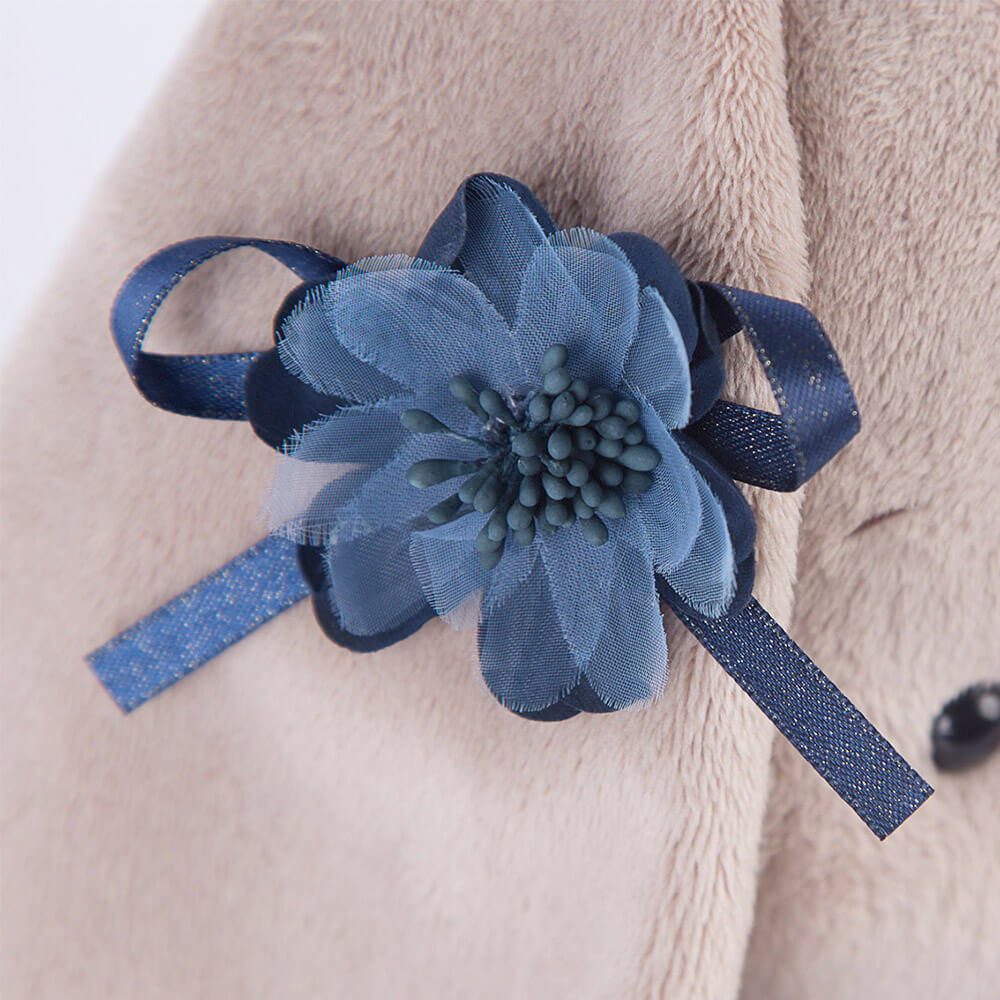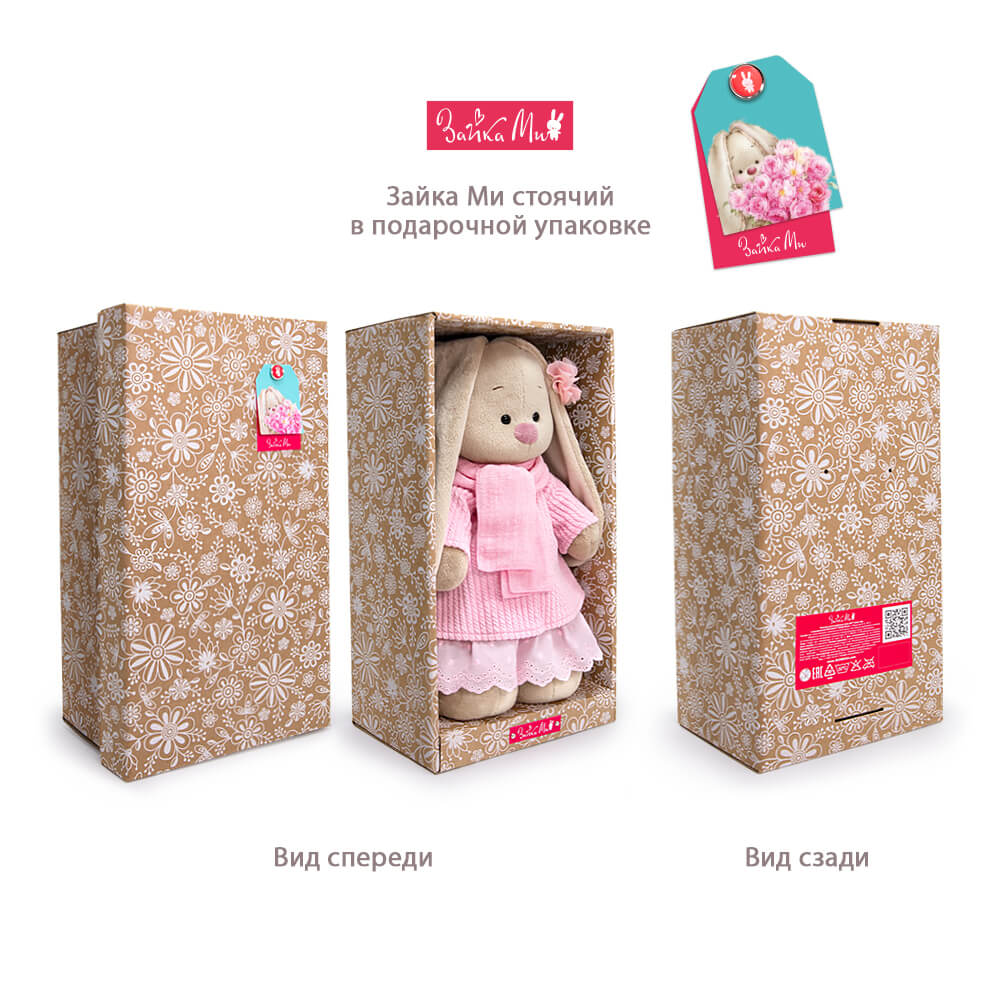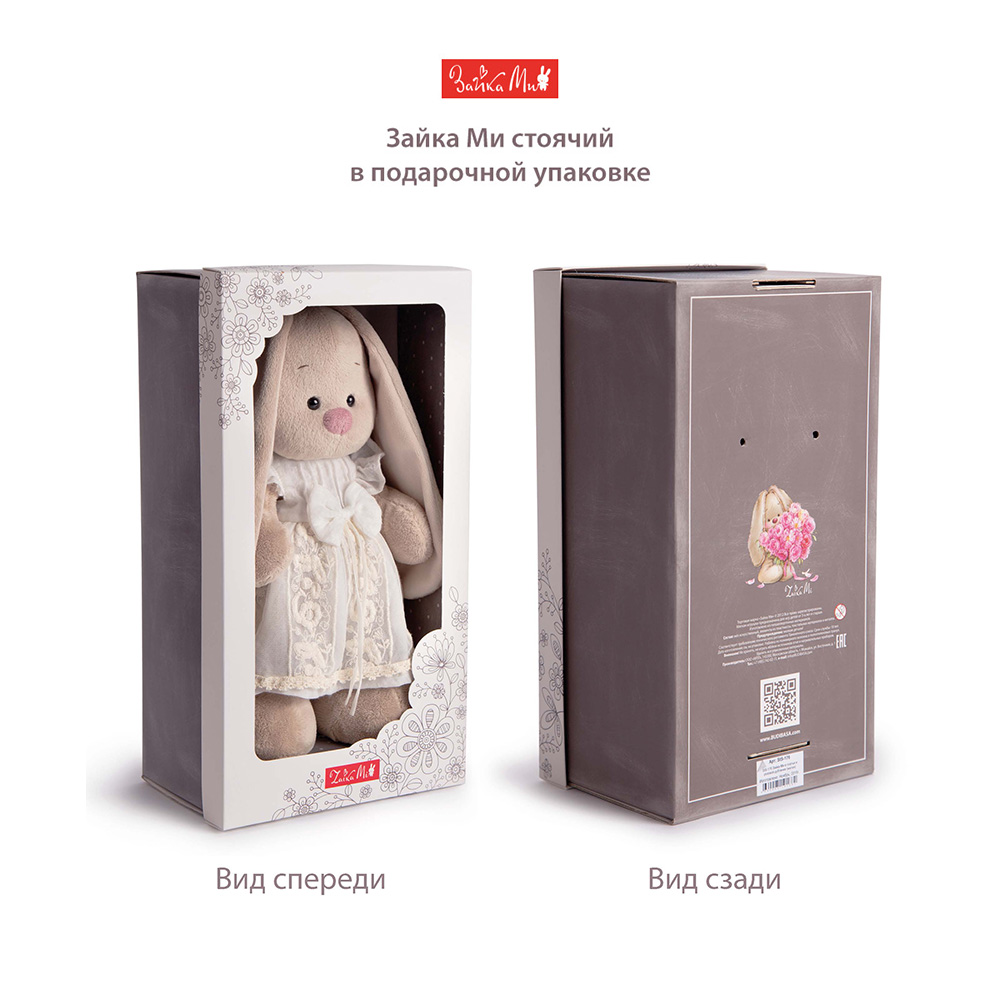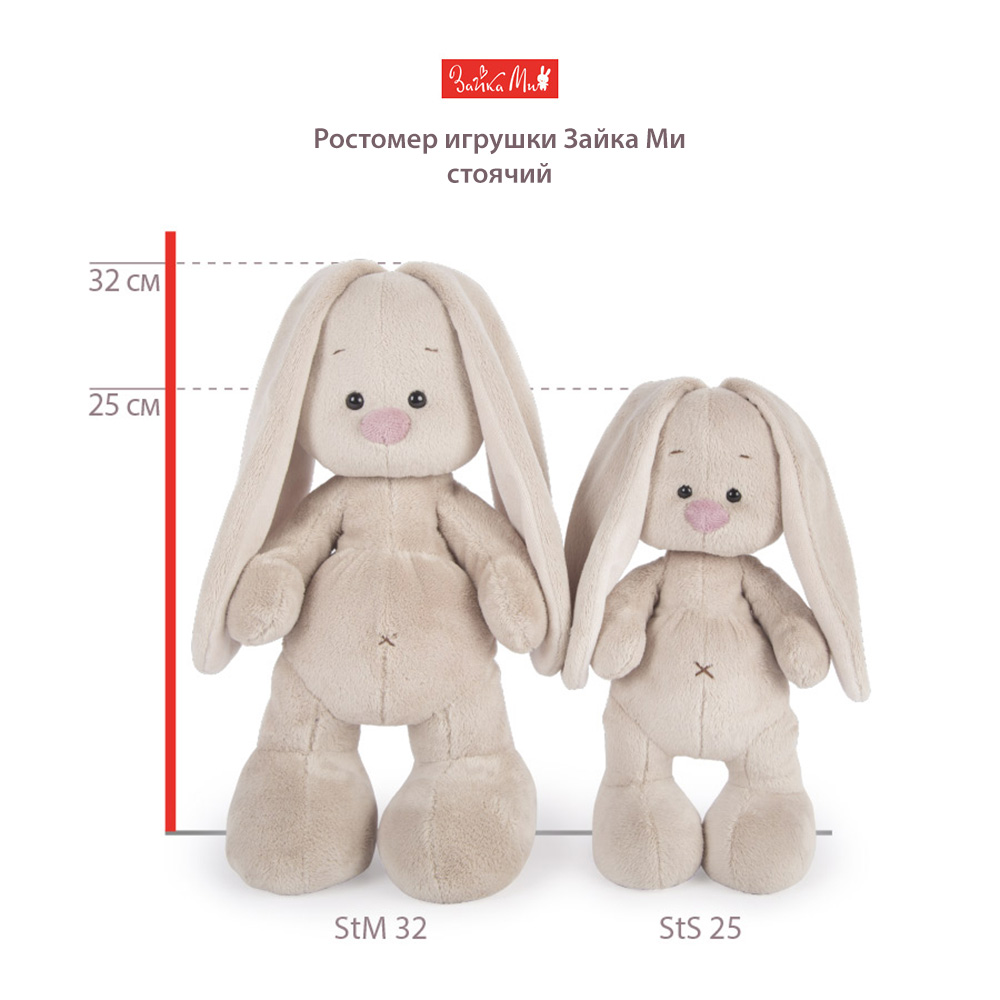 Touching set in blue tones. Soft blue cotton dress with printed flowers, seam at the waist. The dress is complemented by an underskirt trimmed with the finest "Venetian" lace of milky color. The top of the dress is decorated with a bow made of baked milk-colored rep braid and a cornflower-blue satin ribbon. The set includes a smoky blue jacket with a double frill at the bottom and cotton lace at the collar. On the ear of the Zaika is a flower with organza and silk ribbons in blue and blue shades. In her paws, Zaika holds a handmade linen bag with a flower and a designer patch.
На сайте budibasa.com представлен весь ассортимент продукции BUDI BASA, начиная с момента выпуска первых игрушек, с 2011 года.
Приобрести игрушки, аксессуары и сувениры в розницу Вы можете в
магазинах наших партнеров
.
Other models of the collection