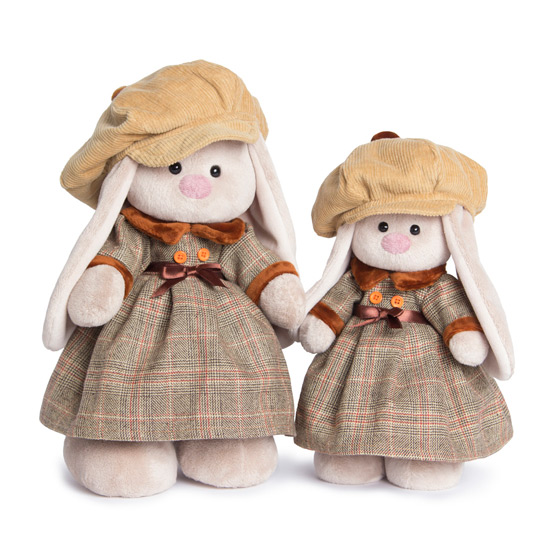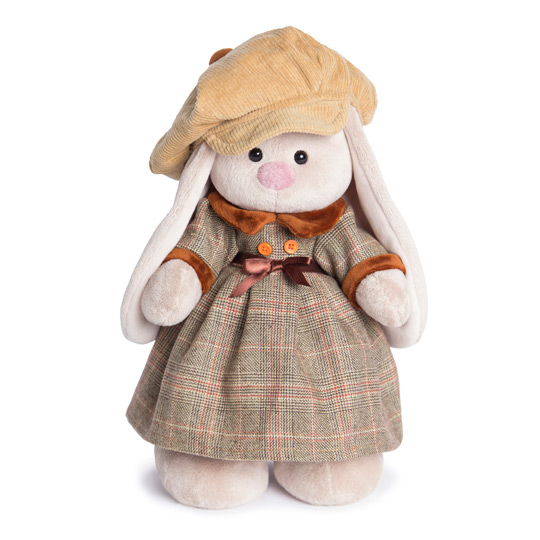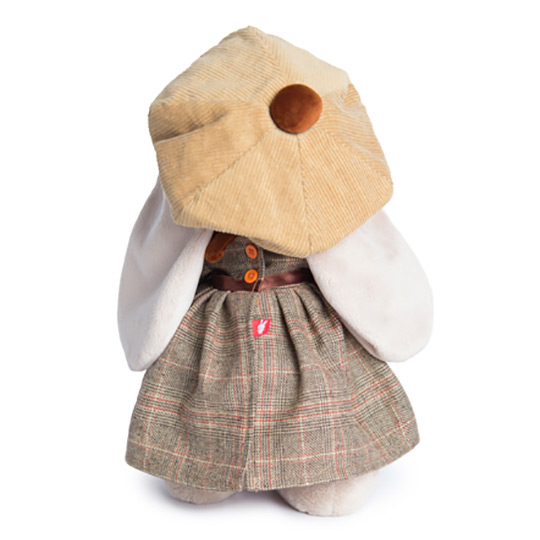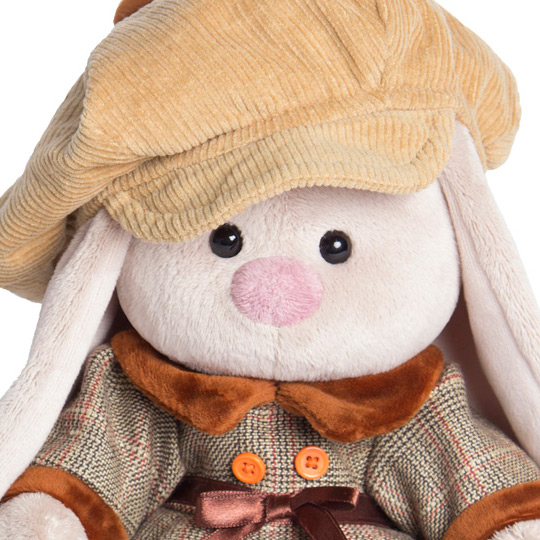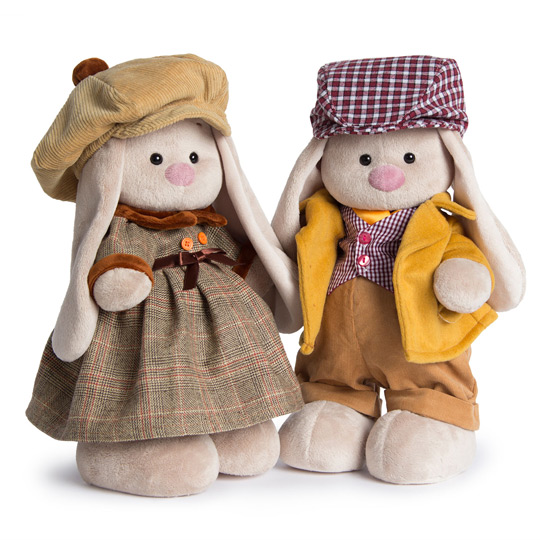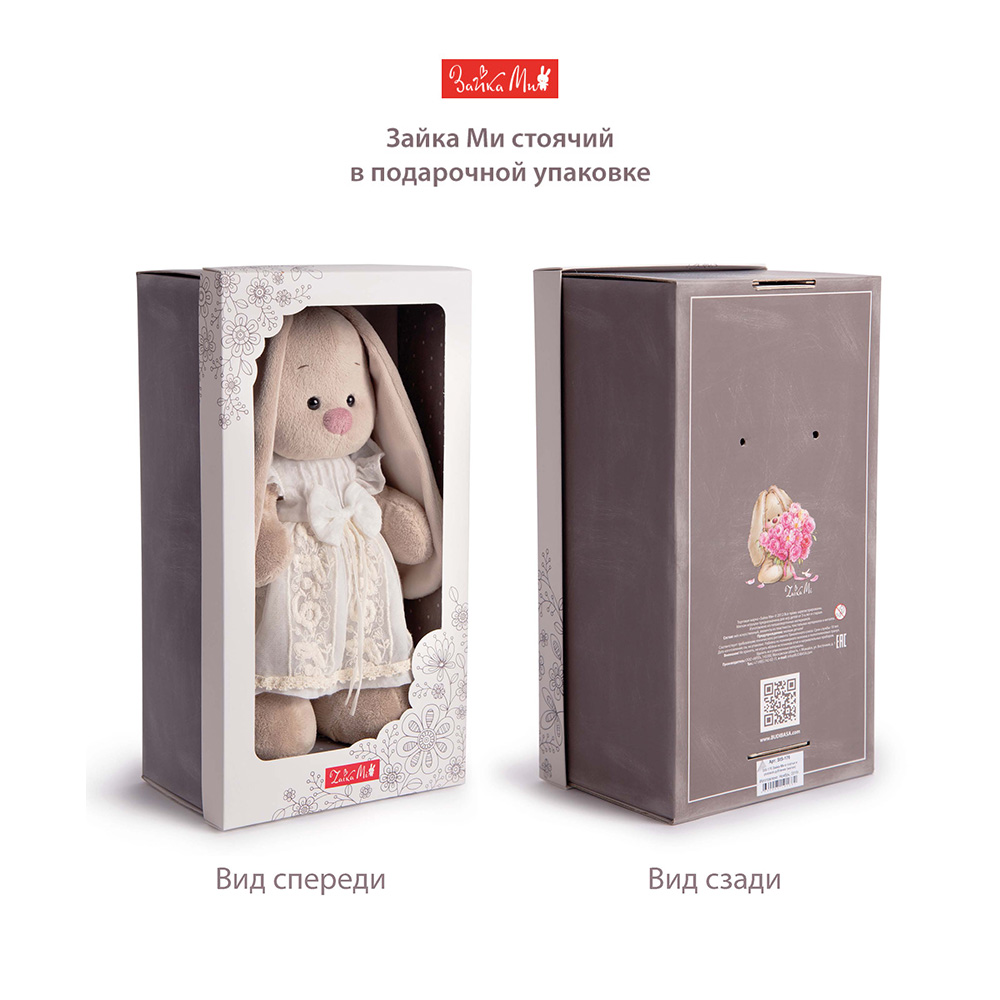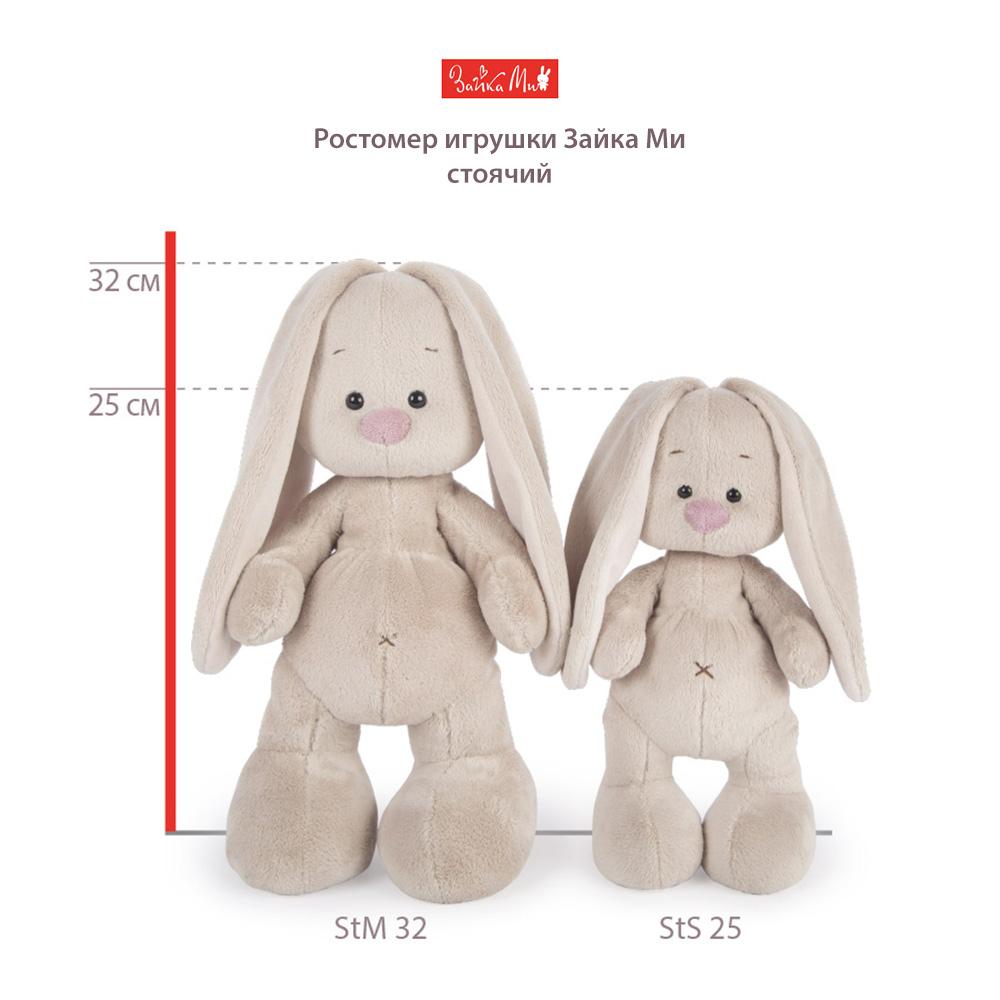 Zaika is wearing a respectable woolen glencheck dress in the classic gingerbread color. The dress is decorated with a velvet collar and cinnamon-coloured cuffs. Also on the dress is a thin belt of chocolate-colored satin ribbon and two orange buttons on the bodice. The set includes a voluminous corduroy cap with a sand-colored visor and a velvet pom-pom.
На сайте budibasa.com представлен весь ассортимент продукции BUDI BASA, начиная с момента выпуска первых игрушек, с 2011 года.
Приобрести игрушки, аксессуары и сувениры в розницу Вы можете в
магазинах наших партнеров
.
Other models of the collection