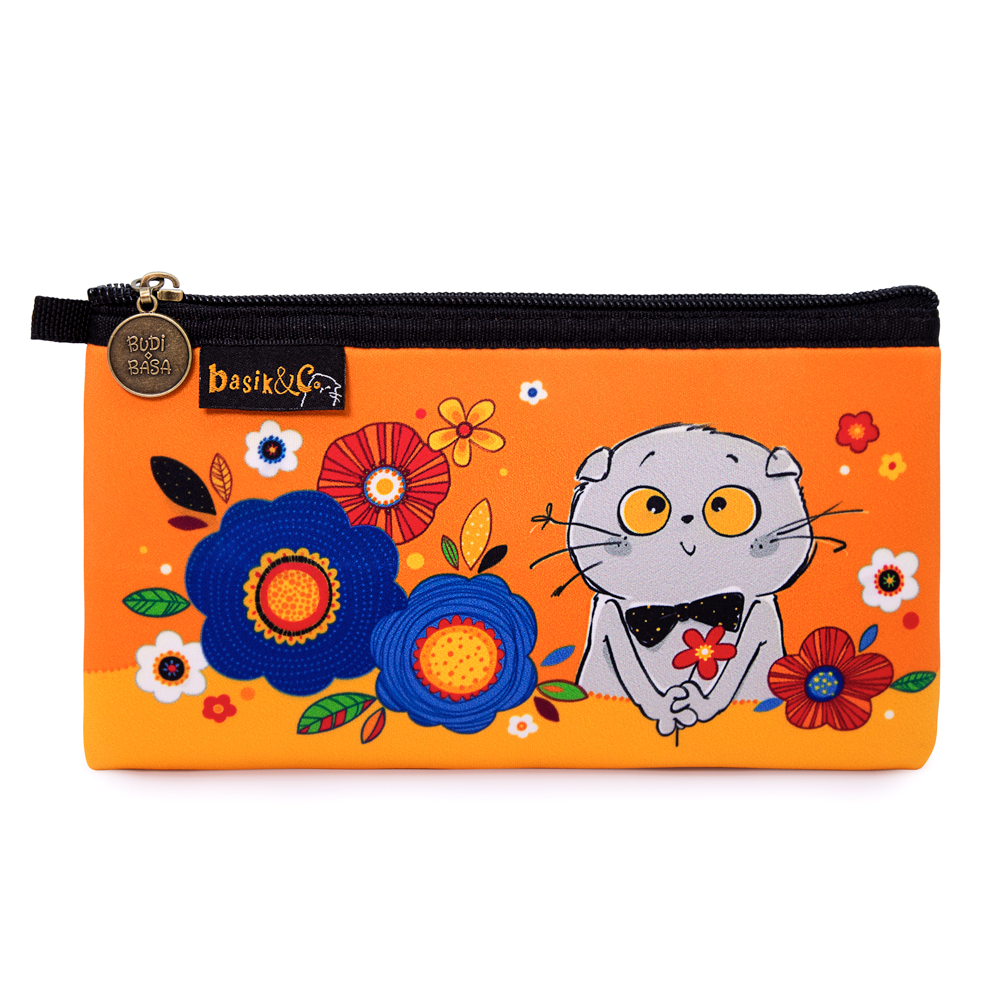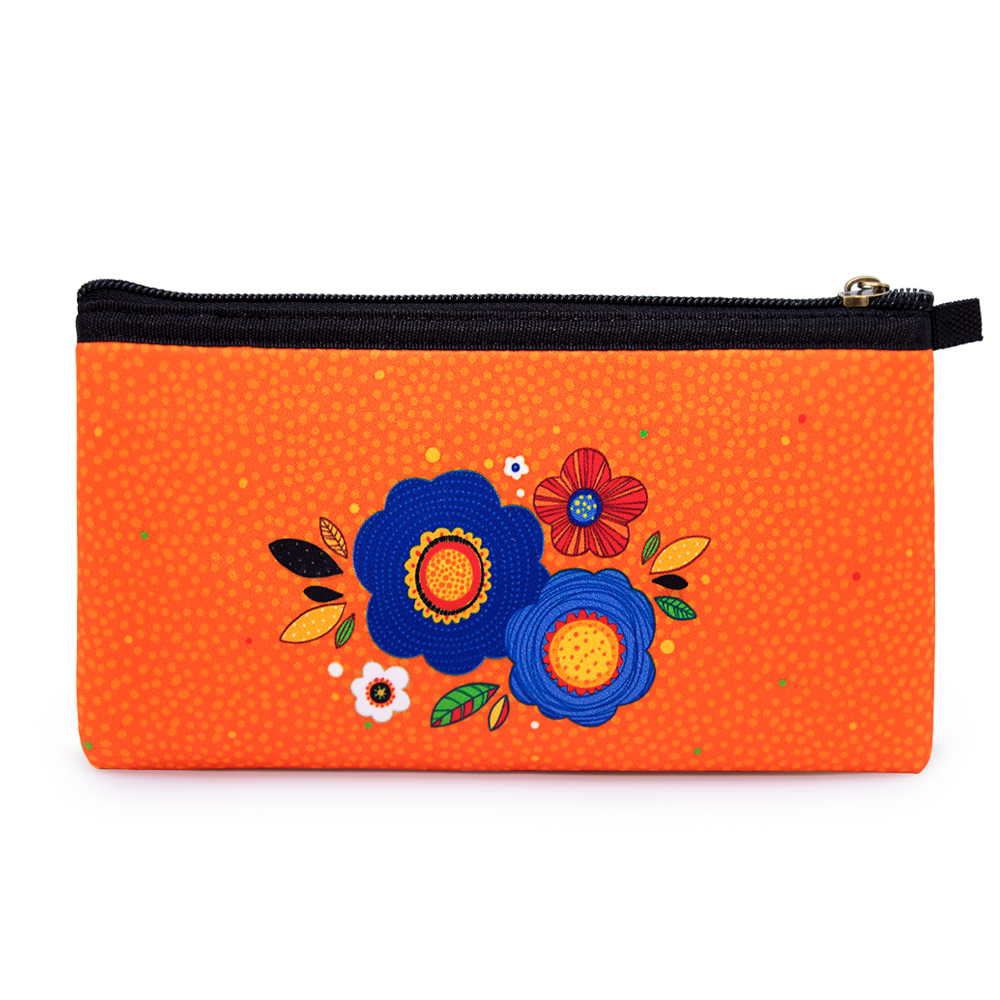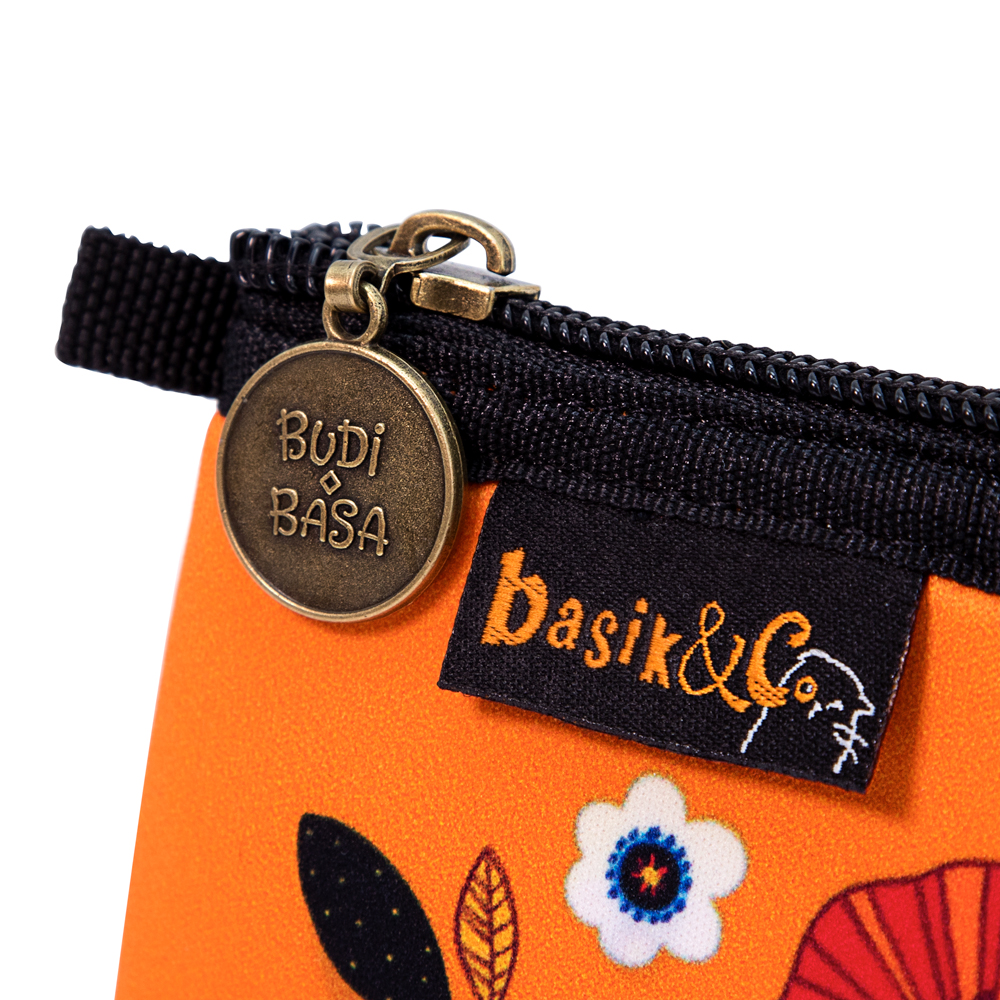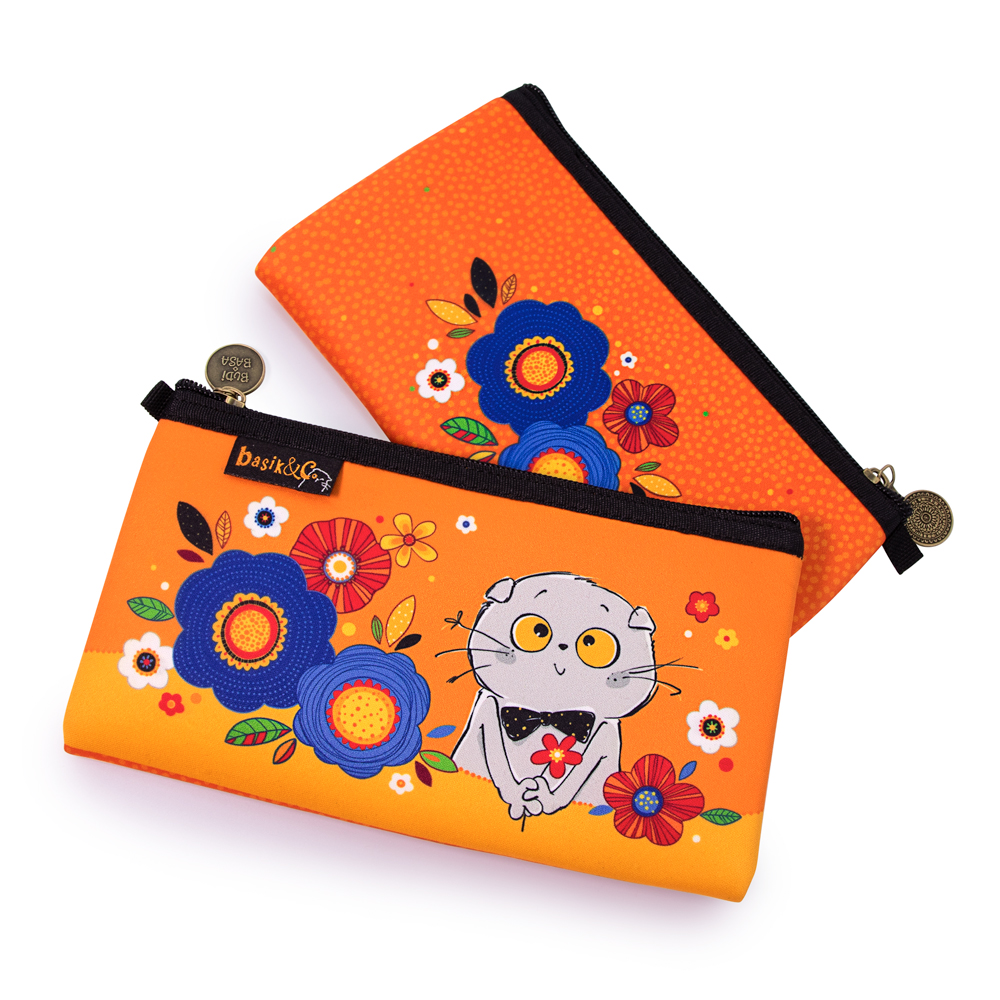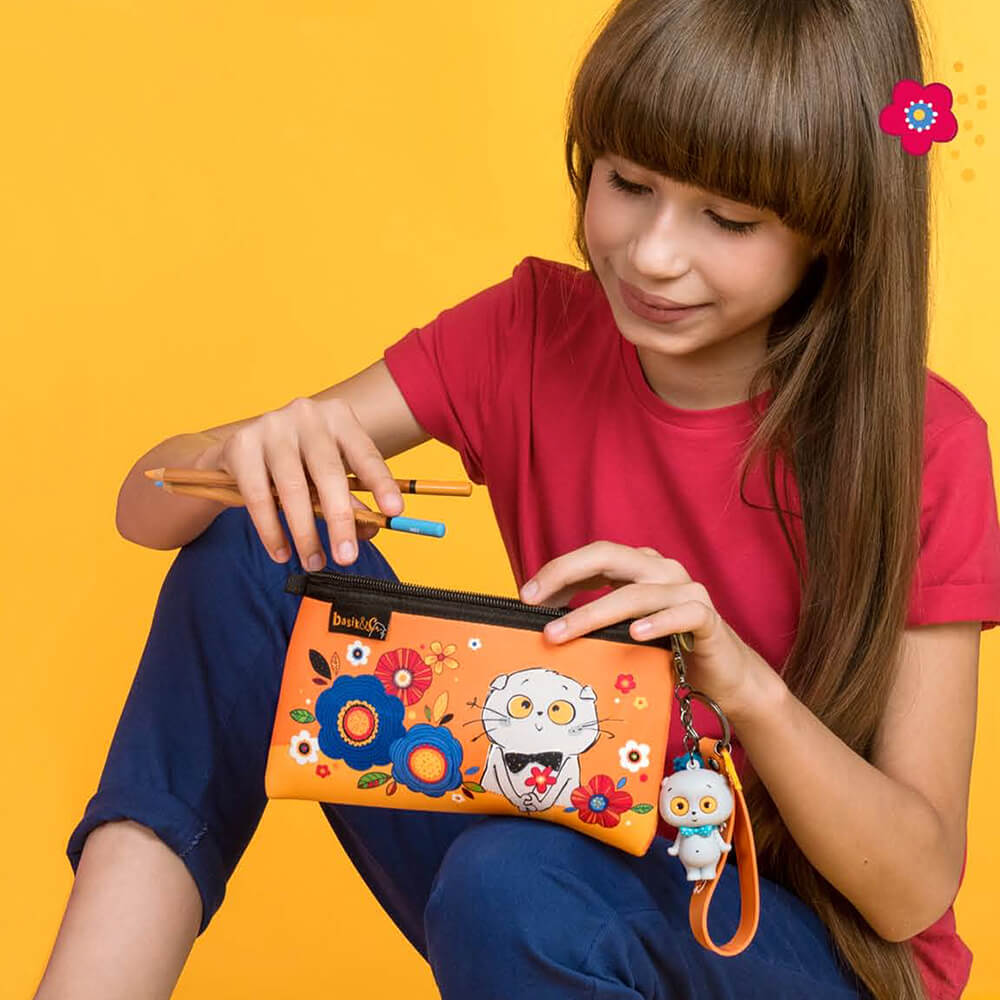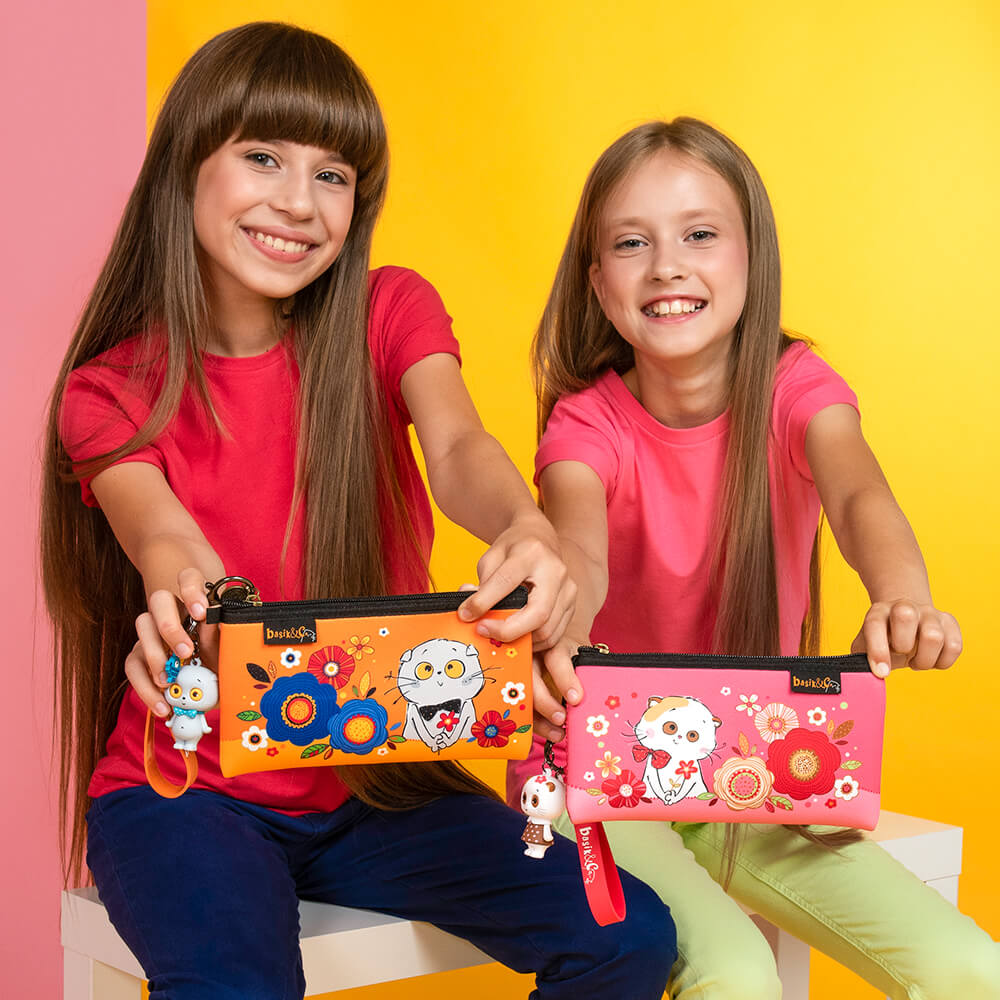 Stylish pencil case with a cat Basik and a bright floral arrangement. The range of the print is made up of spectacular contrasting colors — orange, blue, green, red. Convenient and roomy pencil case "Basik" will certainly become a favorite accessory for storing office supplies and important little things.
Pencil case with one compartment, closes with a plastic zipper.
On the zipper there is an original keychain with the BUDI BASA logo.
Practical and easy to care for.
Material: neoprene.
Accessories: blackened gold.
Primary colors: orange, blue.
На сайте budibasa.com представлен весь ассортимент продукции BUDI BASA, начиная с момента выпуска первых игрушек, с 2011 года.
Приобрести игрушки, аксессуары и сувениры в розницу Вы можете в
магазинах наших партнеров
.
Other models of the collection