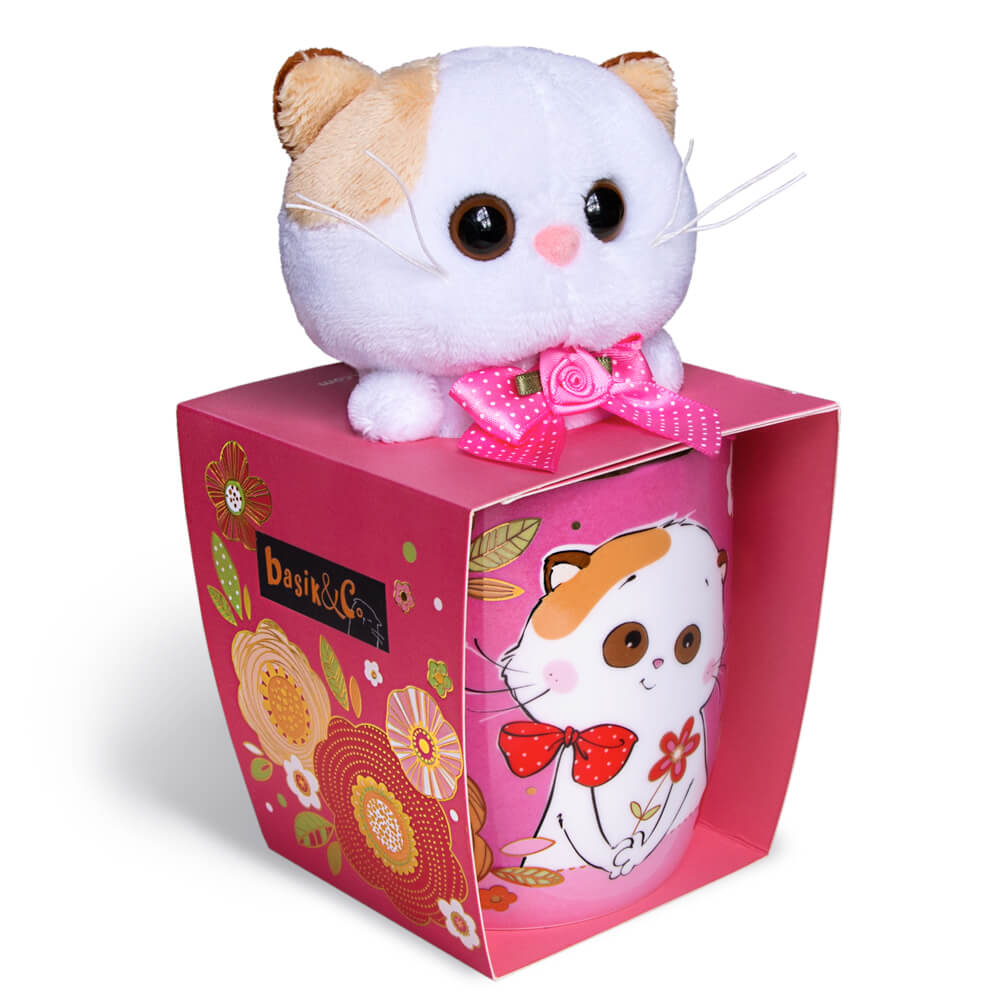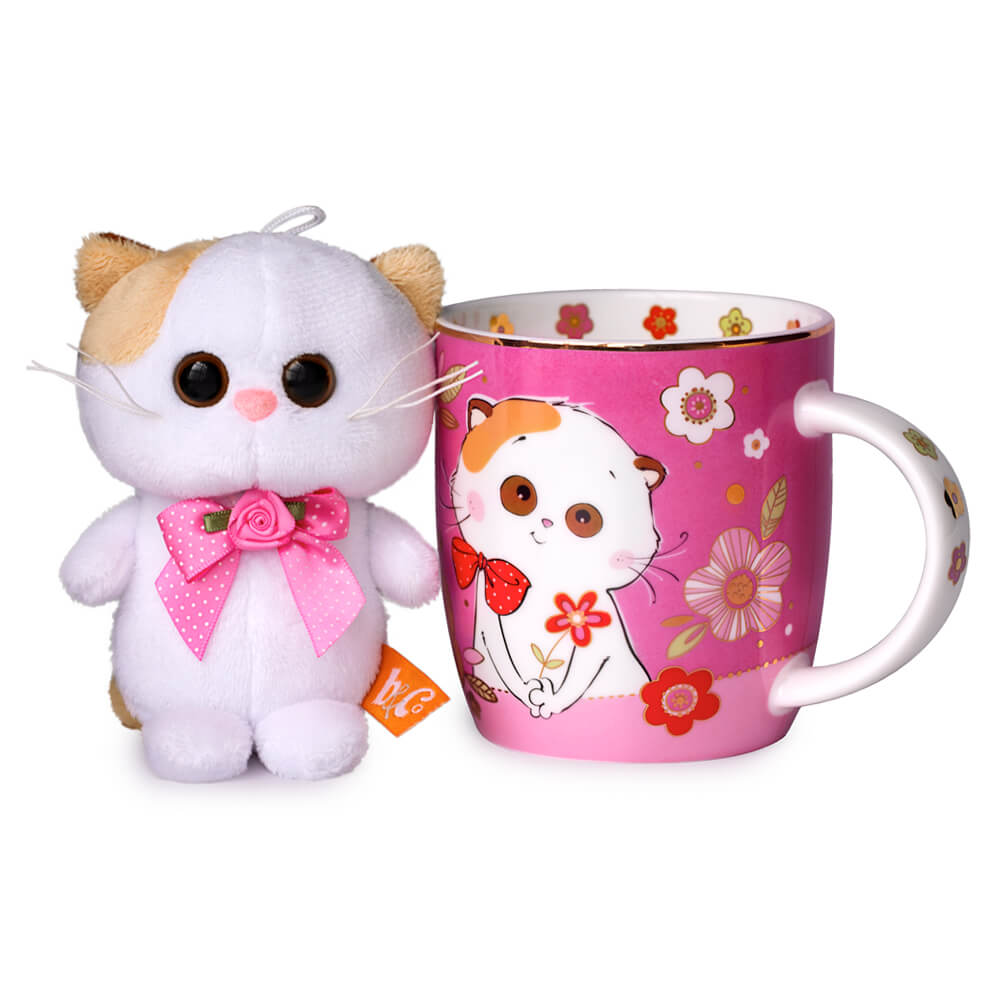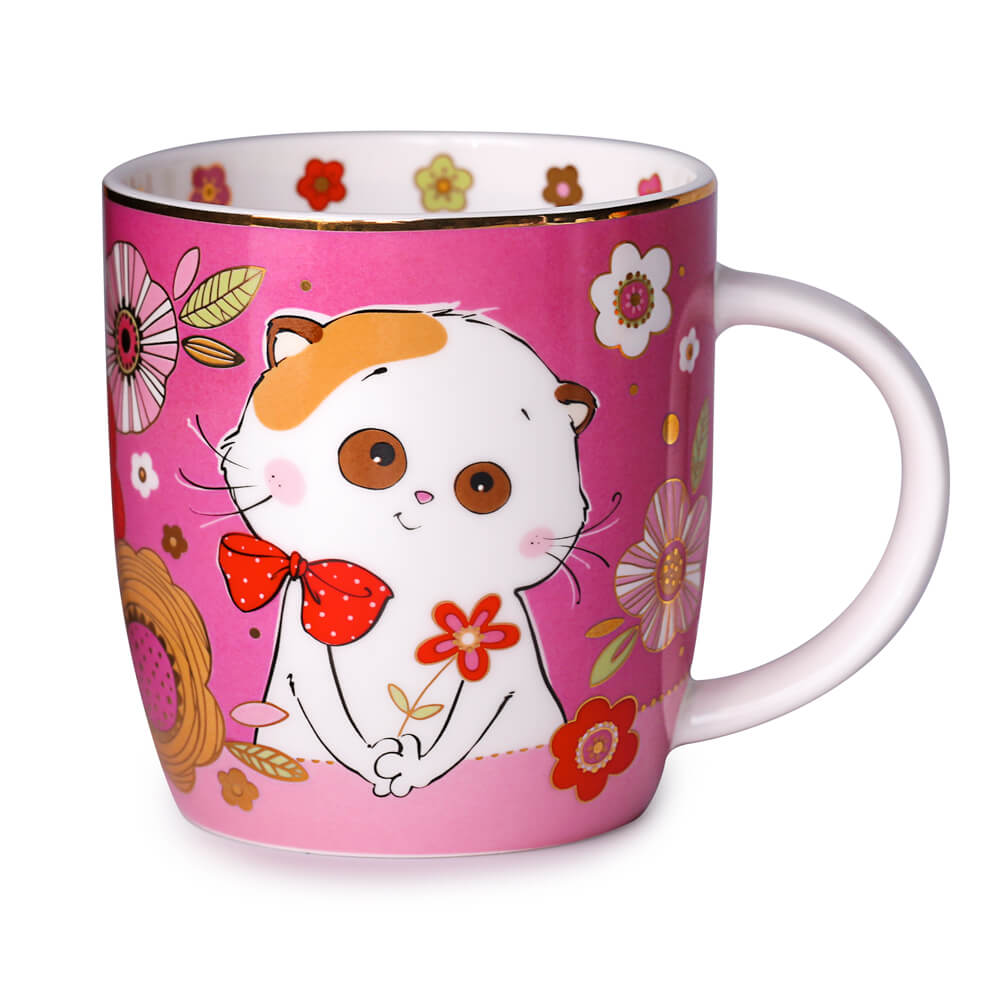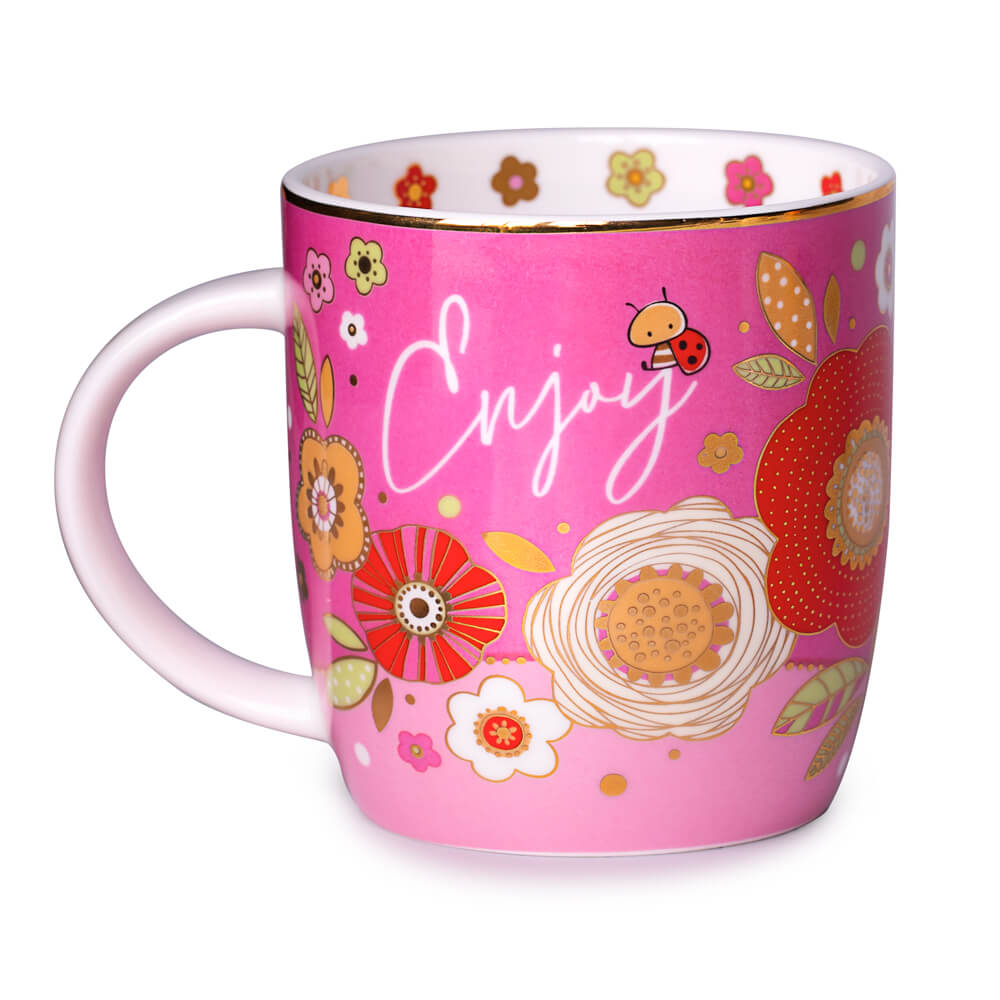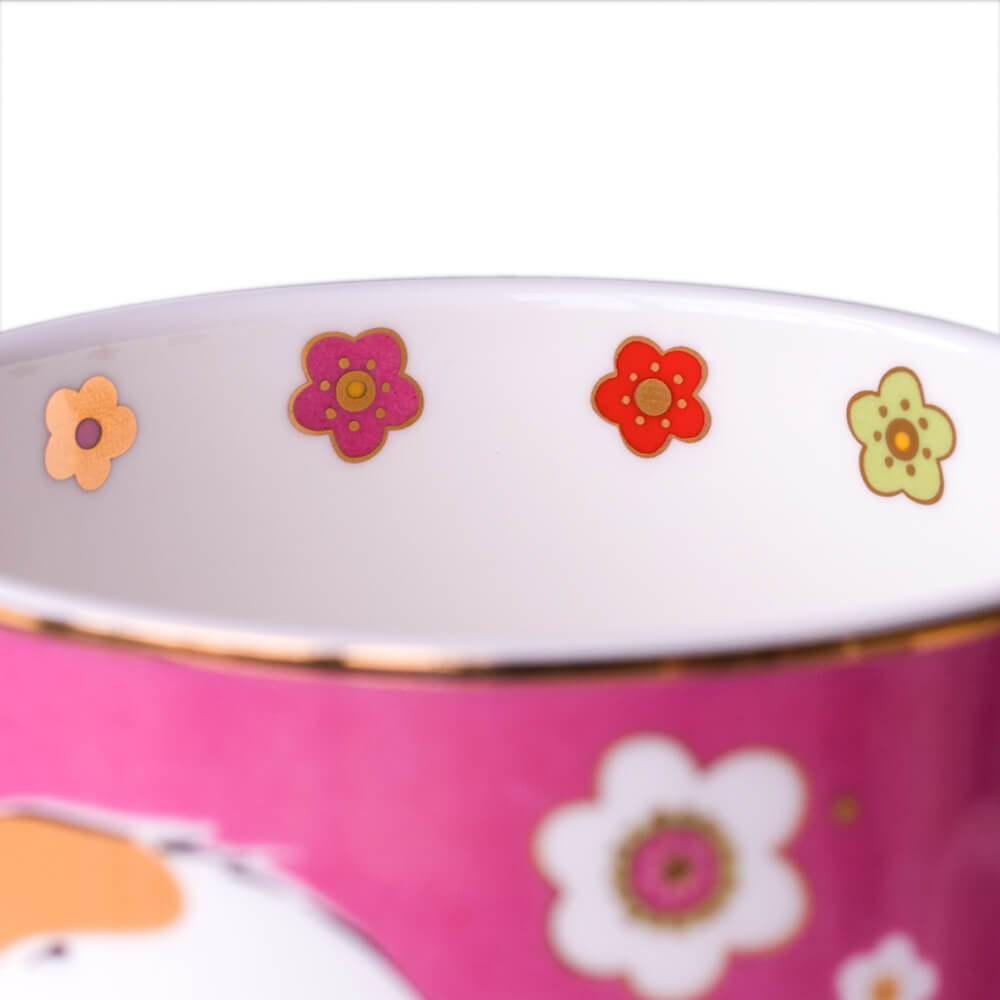 A delightful duet of a porcelain mug and a miniature toy kitty Li-Li is joy and delight in every moment! A tea mug with Li-Li's signature design, a bright floral composition in pink tones and striking gold touches. Soft toy Li-Li with an elegant decoration around the neck — a bow with a rose in the center.
A beautiful and neat box-shell collects the composition of the gift set into a single whole.
Care instructions:
• cannot be washed in a dishwasher,
• do not use for microwave ovens.
Complies with the requirements of ДС ГОСТ Р.
Volume of the mug
—
400 ml
На сайте budibasa.com представлен весь ассортимент продукции BUDI BASA, начиная с момента выпуска первых игрушек, с 2011 года.
Приобрести игрушки, аксессуары и сувениры в розницу Вы можете в
магазинах наших партнеров
.
Other models of the collection