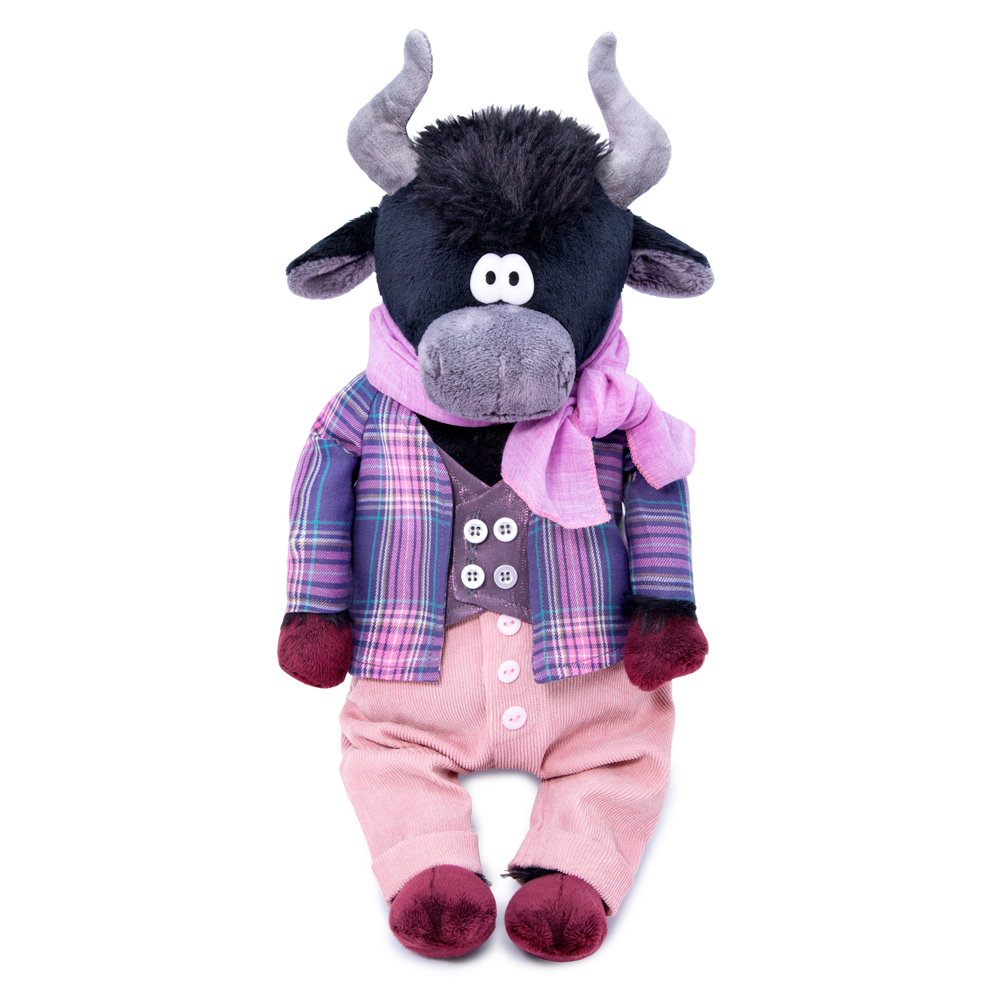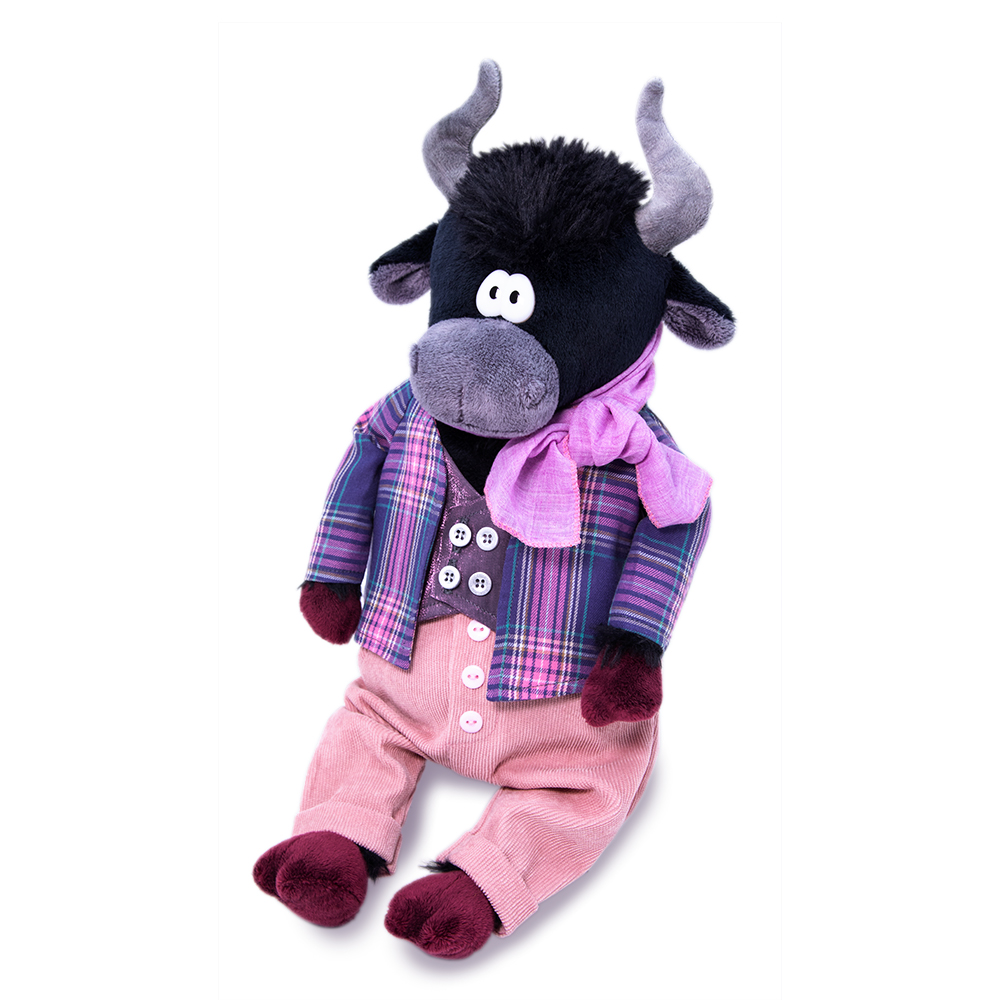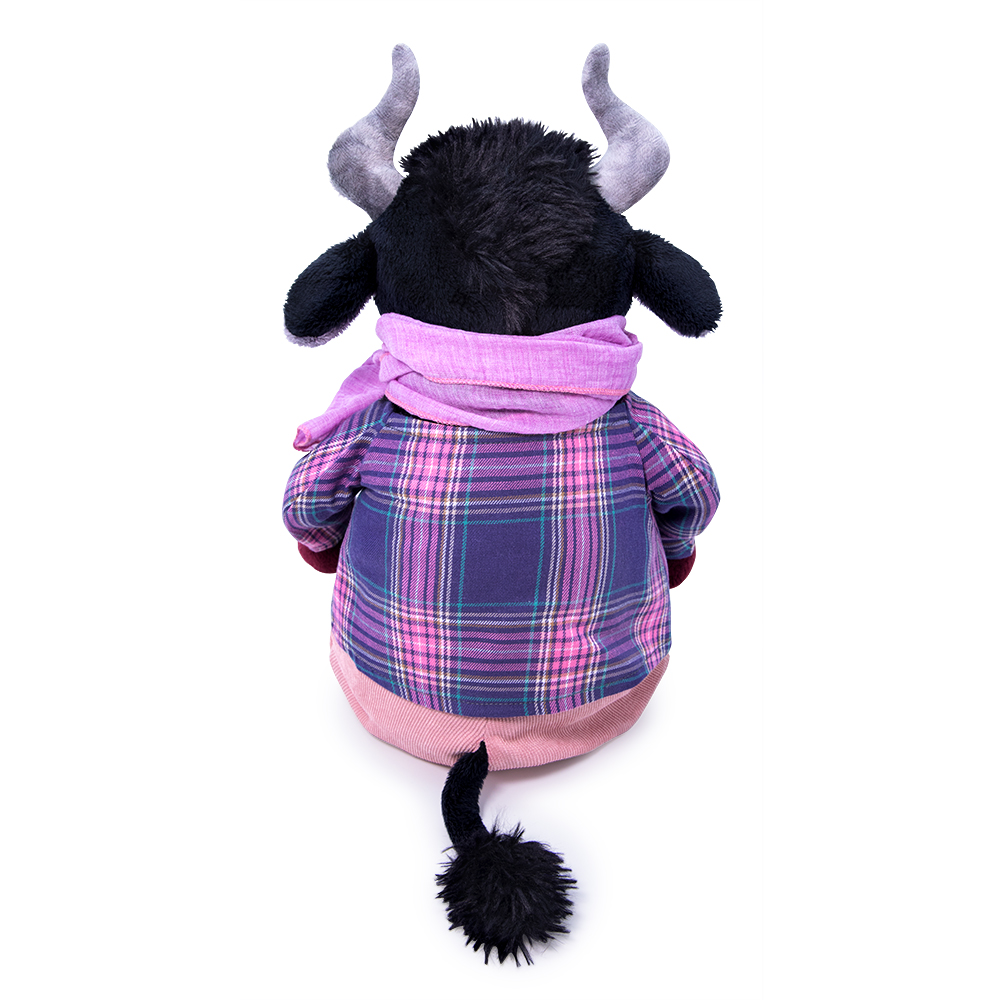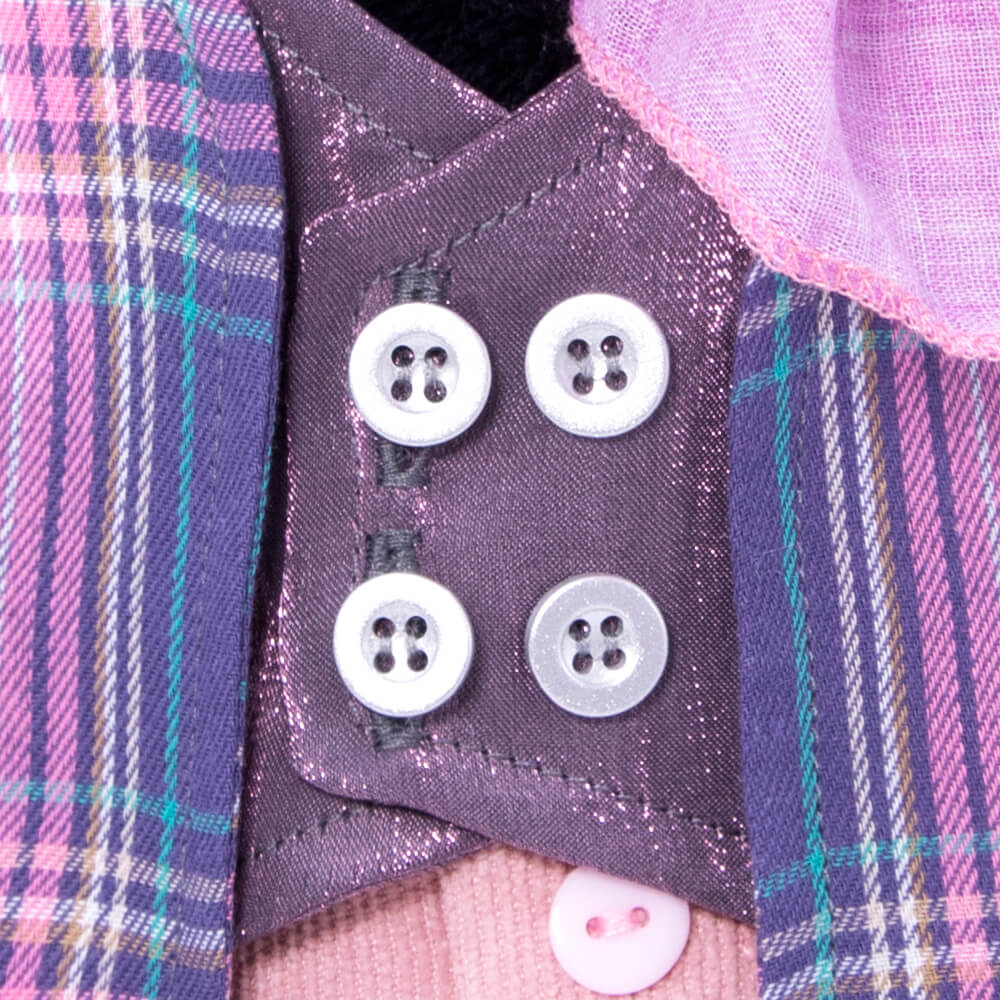 Serious bull Samson in a serious set, an incredibly fashionable plaid jacket, strawberry cream corduroy trousers and a blueberry chameleon silk vest. A serious bull is adorned with a cozy scarf made of the finest cotton in the color of lilac buds.
На сайте budibasa.com представлен весь ассортимент продукции BUDI BASA, начиная с момента выпуска первых игрушек, с 2011 года.
Приобрести игрушки, аксессуары и сувениры в розницу Вы можете в
магазинах наших партнеров
.